Although our research projects are firmly rooted in the field of physical chemistry, the work is often interdisciplinary, so we utilize equipment, instrumentation, and methodologies ranging from organic synthesis to custom parts engineering.
We currently have two fantastic laboratories in the Beaupre Center. We use one for synthesis, sample preparation, and general chemistry needs, as shown below.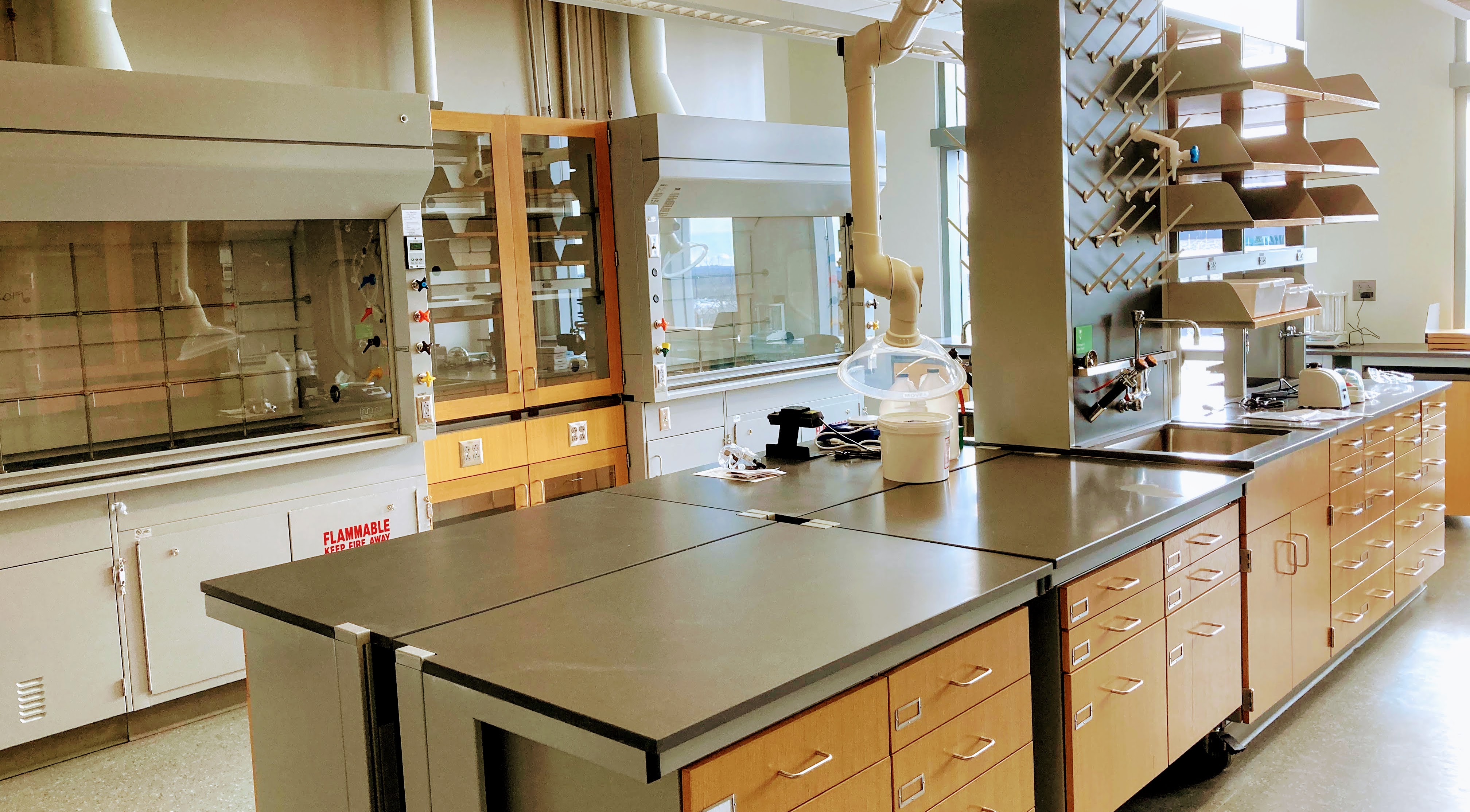 Our second laboratory is for instrumentation and spectroscopy. Below you can see the evolution of this space as we build up our lab.